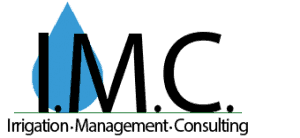 Out of the Valve Box…..A Sip of Fresh Water
Taking a look at water outside of our valve box….
Our world is irrigation water. We schedule watering, we reduce water usage, we safe water.
Bringing new information into our irrigation management  life is instrumental in making the world a better place.
Today, the new information is on….
World Wildlife Fund
1). As the world's leading conservation organization, WWF works in 100 countries around the globe. We seek to apply the wealth of our talents, knowledge, and passion to make the world wealthier in life, in spirit, and in living wonder of nature. Our unique way of working combines global reach with a foundation in science. It involves action at every level and ensures the delivery of solutions that meet the needs of both people and nature.
2). Science, commitment, passion, and hope are all essential to protect the future of nature. No strategy will succeed without the relentless commitment of extraordinary people. The strengths of WWF's amazing, dedicated and passionate people have created some of the planet's greatest conservation victories. We will achieve our ambitious goals through the efforts of WWF's incredible team of scientists, biologists and policy makers.
3). Partnerships play a key role in WWF's efforts to influence the course of conservation. Lasting conservation is achieved through collaboration with a range of extraordinary partners. We leverage the strengths of these collaborations to achieve great success.
Partnerships include:
Corporate, humanitarian, and marketing.
Help us take it out of our valve box world and do something special…..check them out, maybe eve adopt an animal. www.worldwildlife.org
Till next time –
www.imcgreen3.com
#irrigationwatermanagers #HOAS #golf #Hotels #sustainability #propertymanagers #multifamily
https://www.imcgreen3.com/wp-content/uploads/2017/08/Logo-340x156.png
0
0
Sue Shores
https://www.imcgreen3.com/wp-content/uploads/2017/08/Logo-340x156.png
Sue Shores
2020-02-26 09:44:23
2020-02-26 09:44:23
Out of the Valve Box.....A Sip of Fresh Water