IRRIGATION    IRRIGATION TROUBLESHOOTING   IRRIGATION TRAINING
Yep, lets get started….
Years of experience, including "learning from mistakes" has taught us to always be prepared, have the toolbox stocked, and know where you are going.
Prepared defined: "Ready to do or deal with something"
Troubleshooting defined: "A form of problem solving often applied to the repair of failed products or processes on a machine or in a system."
We have found that being prepared includes:
Know the property well, very well.
Do you have the design or the GIS/GPS Map?  If not build one or hire a company, possibly IMC, to build a GPS/GIS map for you.
So what is the presenting issue?  Usually a system isn't operating or has an obvious leak.
Tools to trouble shoot?  Are you equipped to detect wiring path issues, electrical, software, hardware, operator error?  Yes, operator error……
Mental tools for troubleshooting?  Yep, if you don't know where you have been, how do you know where to go…. Do you have a system, a process, and a protocol to troubleshoot?
You do not want to be the cat chasing the mouse, right?
Are you providing progressive and updated training on processes?  We have found a bizzillion training opportunities focused on product.   Well… that will only go so far when your client needs thorough problem solving.  Providing quality service does not depend on selling your client a new gadget to do it better and smarter.  The property owner really just wants the problem solved, the system to run efficiently, and to not have to think about the irrigation.   Now is a perfect time to sharpen your staff's troubleshooting skills.  https://www.imcgreen3.com/training/
It is 95 degrees, sunny, and new sod was just laid.  Oh yes, it is Friday afternoon of a 3 day weekend. 3 day weekend, really, what are those?
It not only pays to be prepared, to know your property, and to know your process, it is efficient, professional, and good for the soul.
Check out or training page, we do things out of the valve box, are successful at it, and train others to do the same.
Rest well, and start expanding your skill set to extend beyond the valve box.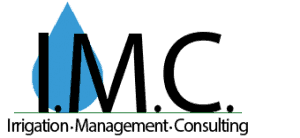 https://www.imcgreen3.com/wp-content/uploads/2017/08/Logo-340x156.png
0
0
Sue Shores
https://www.imcgreen3.com/wp-content/uploads/2017/08/Logo-340x156.png
Sue Shores
2020-05-28 13:14:10
2020-05-28 13:24:48
Out of the Valve Box…… What's in your Toolbox?